Building your garage.
Step 1. We design and engineer every garage we build so you see exactly what we are building. You choose window and door layout as well as roof pitch, siding and roof color. Options may also include custom siding, overhead doors (style and size), specialty shingles, dormers and 2nd floor attic space to name a few.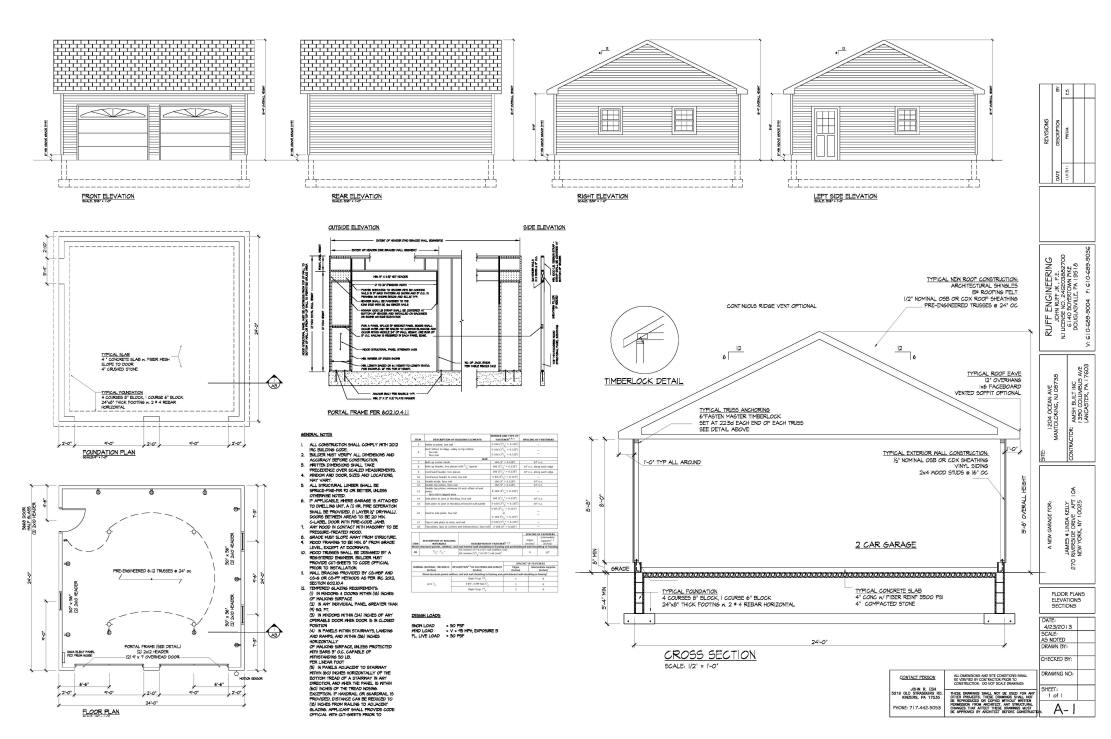 Step 2. After the building permit is issued the foundation will be installed. Positioning of your new garage is decide by you. Your local building code will have rules in place for distance of your new garage from the property lines and your home.

We excavate, pour the footer, lay up a block wall, pour a 4" (4000psi) floor and back-fill around the exterior of the new foundation. This process typically takes 2-3 days. As we install the foundation the building inspector will stop by the job to inspect certain items. Some things he will look for are the correct depth of the footer to make sure we are below the frost line and re-bar in the walls for strength.
| | |
| --- | --- |
| The perimeter is excavated to the correct depth and a footer is poured. | With the block wall in place we prepare for the floor. |
| Placing the concrete floor | Power trowel the concrete for a smooth finish |

Step 3. Building your garage... We prepared and partially build your garage a week in advance at our shop in Lancaster, PA. We frame up the walls, cut all the sheathing, install the windows and doors (the overhead doors are installed on site) and load our trailer. when we arrive on the first day things happen very fast. Because we have prebuilt many of your new garages components all week prior to arriving our on site installation schedule is usually (2) days! We time things to happen through out the day. For example, the walls will be up before 11am because we have a truss set at 11:30. Your roof shingles will be "shot" up to the roof at 1:00pm. We break into teams as the job advances. Roofing, siding, overheads are some of the assignments for members of our crew.
(2) days install
| | |
| --- | --- |
| Walls up before coffee | The garage has all the sheathing up |
| Happy Home-Owner! | Time for us to go home |
Here are the plans before we built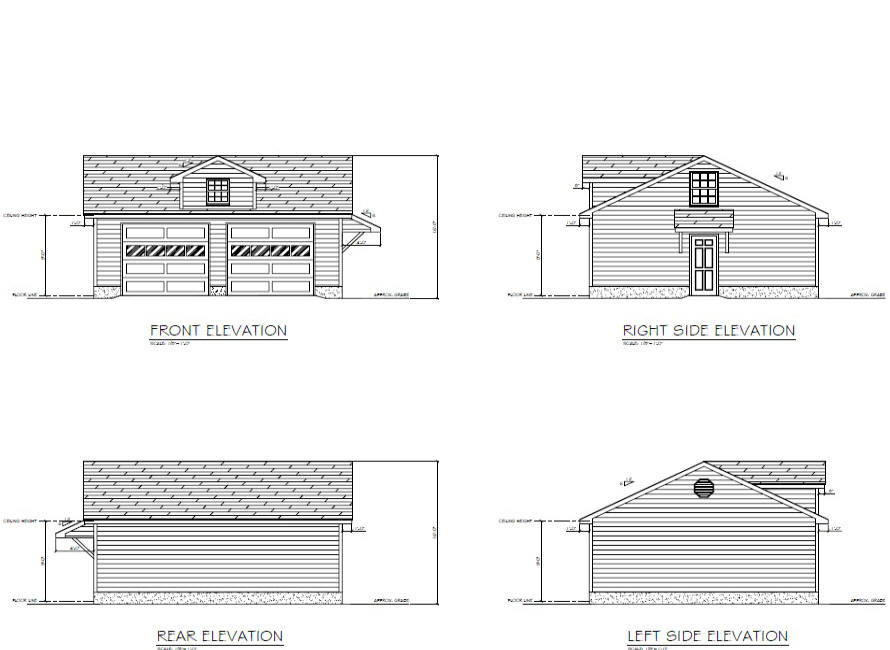 We handle all the inspections with the building department. Although we are only on site at your home for 4-5 days please expect close to (3) months for the whole process. Engineering and permits are the big time killers, Thanks!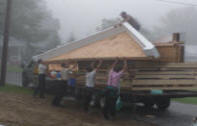 Amish Built, Inc.
1390 Columbia Ave
Lancaster, PA 17603

Contact us - 717-850-3637, Fax -717-823-6940

General Information: amishdriveby@gmail.com

If You are visiting Lancaster County, PA and would like to see our production shop on the farm, CALL US and we will arrange a tour.
1,2 & 3 Car Garages Custom Built. Garage Contractors in Pennsylvania, New Jersey, New York, Connecticut, Washington D.C., Maryland, and Virginia. Amish Garage Builders and Amish Road Crew copyright @ 2013trademark
We try to make your experience as smooth and enjoyable as possible. We do all the leg work and leave your property with a finished look. Our job is to make your plans a reality while adding value to your home.